Foreword - small hearts privacy policy
We have updated our privacy policy by 20.5.2018.
To help orphans, needy children and children with disabilities in Russia and Ukraine, we collect information from contact persons who are interested in our projects and Activities, and sponsors and partners who support our projects. This allows us to communicate with them more efficiently and support our charitable projects.
What types of changes have we made?
We have rewritten these guidelines to make our activities even clearer.
We now offer you more control and protection of your information.
The following are just a few of our changes. Read the full guidelines to learn more.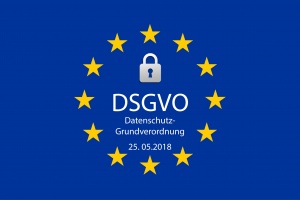 Data Protection Policy:
– Our privacy policy is in line with the new European data protection law that will come into force on May 25, 2018.
– Our privacy policy clearly explains the information we collect from you, how we use it and how we protect it.
- We don't rent or sell your data - this hasn't changed - but the new policy gives you more details about data sharing and user privacy.
– You can control your data – we use the online services of a marketing automation platform to send you our newsletters, invitations and announcements. If you receive such emails from us, you can access links to your information or delete them by unsubscribing from our contact list at the bottom of each email. You can also email us and we will amend your request. We also describe when we rely on your consent to process your data.
Thank you for being a part of heart small are! Read below for the full details. If you have feedback or suggestions, we would be happy to hear from you, so contact us.
The Team of heart small
Implementation
Effective Date: 25.5.2018
heart small consists of 2 legally independent associations founded for the same purpose and purpose:
Help disadvantaged children to integrate into society and give them a perspective for the future by improving their education and well-being.
heart small exclusively supports children in children's homes, orphanages or poor families in Russia, Pskov region, Ukraine and Cambodia.
– small hearts – Association to support children from economically disadvantaged countries (founded in Austria in December 2006), in short: heart small Austria
– small hearts eV - Association to support needy children from countries of the former Soviet Union (founded in December 2013 in Germany), in short: little hearts eV Germany
The two organizations, heart small Austria and little hearts eV Germany, work exclusively and voluntarily on the same projects, although the organizations are legally independent. The website of heart small as well as the database of our contact persons, donors and sponsors is provided by heart small Austria led. For this reason, the personal information of the contact persons, donors and sponsors that are on the website of heart small sign up and the donation account of little hearts eV Germany use, for heart small Austria accessible. If you do not accept these conditions, we will delete your data in our database.
heart small Austria, and little hearts eV Germany are under the common name heart small named in the privacy policy.
This website, kleineherzen.org (also available with the following domain addresses kleinherzen.or.at, kleineherzen.at, kleineherzen.ngo, littlehearts.ngo), as well as all translated versions is by heart small Austria in Mauerbach, Tulbingerkogel 67 in Lower Austria, and at the Federal Ministry of the Interior under the registration number 286027694 (Federal Ministry of the Interior - Associations - http://www.bmi.gv.at/609/abfragen.aspx ) registered.
By accessing this website or submitting forms on this site, you are agreeing to this privacy policy and agreeing to the collection and use of the information you provide. If you do not agree to this Privacy Policy, you must not access or use our services.
We may update this policy from time to time. If we change the way we treat your personal information, we'll add a clear hint to the site.
If you have any questions about our policies, your personal information or the information published on this site, please feel free to contact us.
Privacy Policy
heart small is committed to protecting your privacy online. The volunteer team of heart small Treat your privacy as we do for ourselves. When you use or communicate with our website, we collect and store personally identifiable information about you in order to assist you and the mission of little hearts can serve better.
We have written this data protection declaration to inform you how we treat this information - such as your name, your contact information and the criteria that are important to you - and to show you all the options for how we treat this data securely and confidentially. We encourage you to take the time to read it.
The best way to contact us with your feedback, comments, requests for technical support, and other communication options is to contact us.
Or write to us: small hearts, Tulbingerkogel 67, 3001 Mauerbach, Austria
Thanks for your visit!